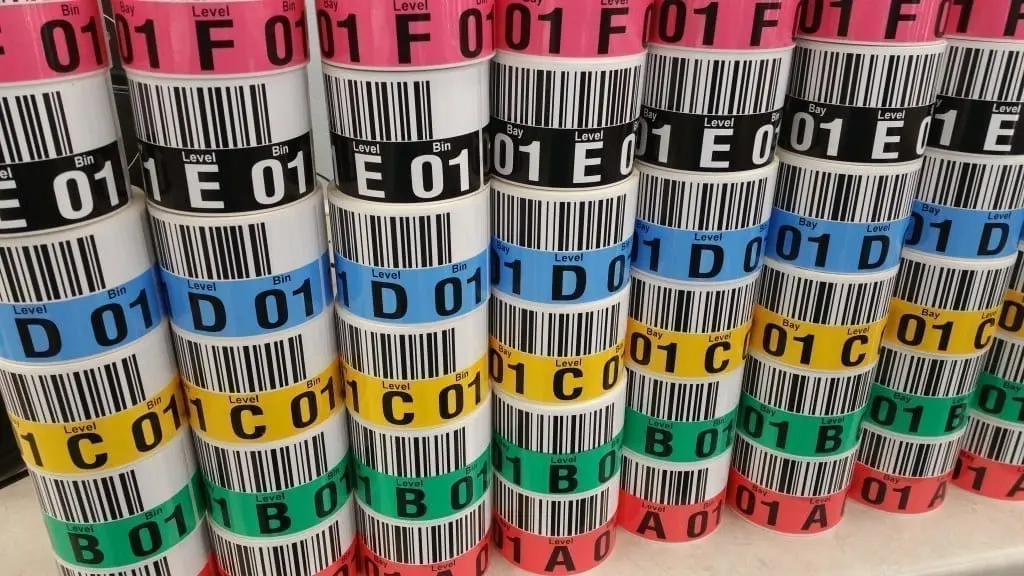 Pacific Barcode Label Printing Solutions is your best choice for Warehouse Rack and Shelf Labels.
Choose from a variety of options including polyester, vinyl & mono, and color capabilities resulting in a cost-effective highly-visible solution for your warehouse or retail needs.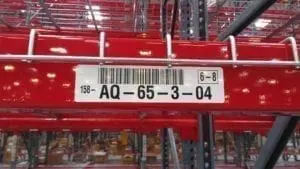 As a manufacturer of labels, we have developed our shelf-edge products to be durable and long-lasting in any warehouse environment. Using our converting and printing technologies, we can create and print your labels combining logos, arrows, barcode symbologies, alpha, numeric and alphanumeric combinations…and we can store your data to make reorders a breeze.
Many times, due to size constraints, there are special limitations, our graphics department can create clear and easy-to-scan/easy-to-read surface labels to meet your needs.
With the latest technologies including color and black printing equipment, shelf labels can be printed on a myriad of no-fade substrates including laminate coatings, vinyl, and polyester materials. These labels can be supplied as stacks, fanfold, or in rolls.
Fill out the request for information to the right of this page and we will contact you to understand your complete warehousing needs. Pacific Barcode also has installation available.