Warehouse FLOOR LABEL SHIELD ™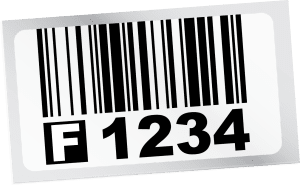 Save time and hassle from drilling into your warehouse floor to affix floor label kits throughout your warehouse.
Pacific Barcode's Warehouse FLOOR LABEL SHIELD™ is available with and without a floor label.
It all starts with our floor labels with an extreme Ultra Aggressive Adhesive. After this highly durable label is applied to your warehouse floor, the Warehouse FLOOR LABEL SHIELD™ is applied over the label. In tandem, you have water, scuff, equipment resistant labels that will hold up under most conditions including foot traffic and light to medium pallet and forklift activity.
Labels are available in single color, full color, standard and retro-reflective materials.
The Warehouse FLOOR LABEL SHIELD™ is made of a heavy-duty clear vinyl with tapered edges that won't lift against heavy contact and equipment.
Warehouse FLOOR LABEL SHIELDS™ are available in the most popular 4.00″ x 6.00″ size along with custom sizes for your specialized application
No products were found matching your selection.