Pacific Barcode is YOUR expert for retro-reflective signs and labels.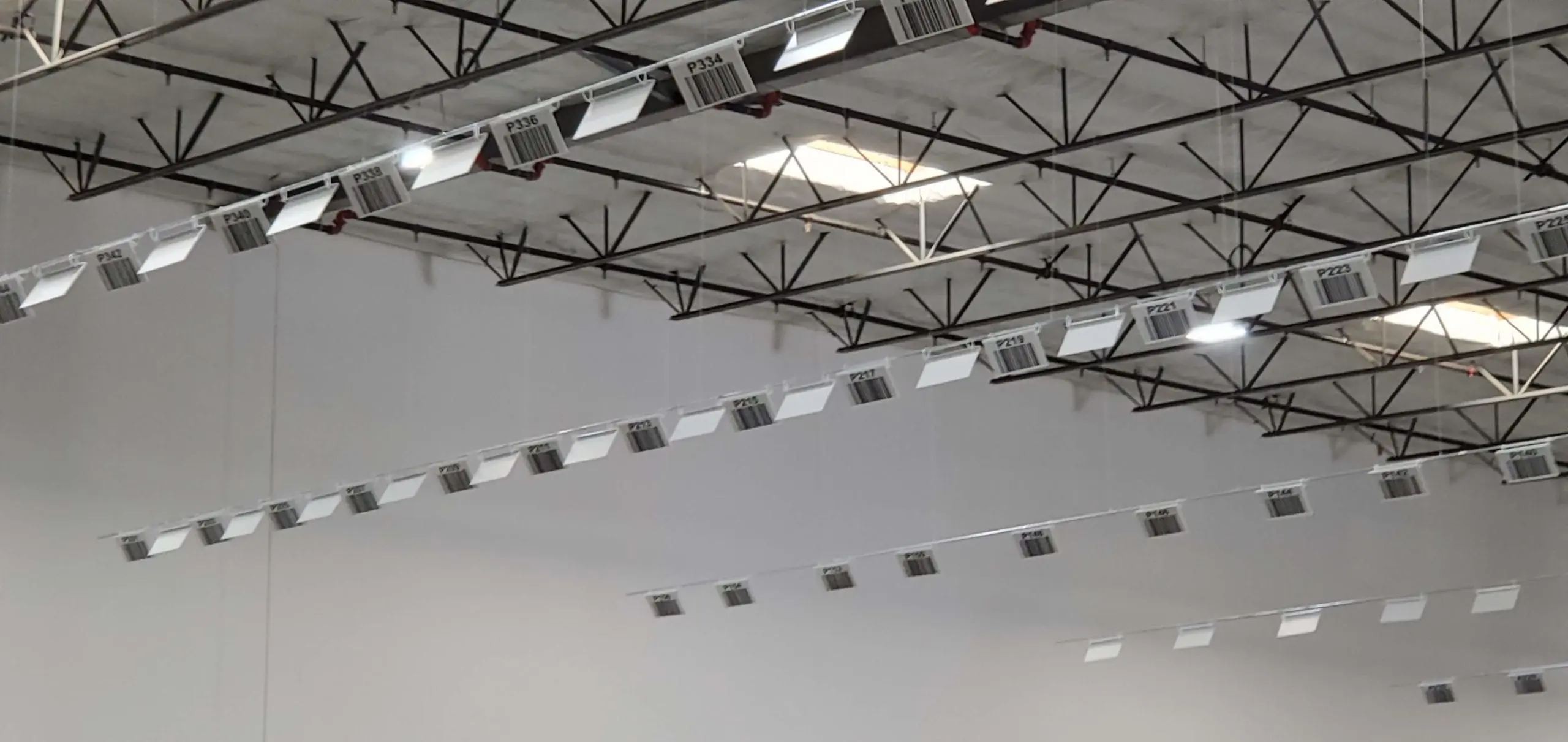 What are Retro-Reflective Signs?

Retro-reflective means that the material has the ability to return light directly back to the source. Our Signs have retro-reflective labels that have a layer of microscopic glass beads allowing for the light to directly bounce back to the scanner. This means quick and effective barcode scans for your team.
Regular labels will reflect light to a degree, however, Pacific Barcode's Poly Retro-Reflective Label Stock has an extremely high reflectivity value allowing you to scan up to 50 feet away even in low light conditions.
These durable poly labels are industrial grade and coupled with a layer of industrial-grade adhesive, can withstand the harshest warehouse temperature environments with a service temperature range of -40 degrees F to +300 degrees
We'll work with you every step of the way, taking your data file of locations, and can add color coding and directional arrows for visual understanding of all of your storage locations. For more durability, we can provide laminated versions that are highly resistant to scratching, chemicals and moisture. Pacific Barcode can provide labels in a variety of sizes and colors or add them to signs for flat, angled, or double-sided triangle hanging signs.
Pacific Barcode knows signs! With a keen eye for detail, we will manufacture your signs on your choice of materials and colors to match your existing warehouse signage.
Don't see what you need? Click here to get a custom quote
Setting up a new warehouse? This is our specialty. Fill out the form to the right, or, give us a call.
With over 750,000 hours of warehouse installs, we can share best practices or…just give us your specs and we'll manufacture all of your warehouse signs and labels exactly the way you want them. Fast, too.