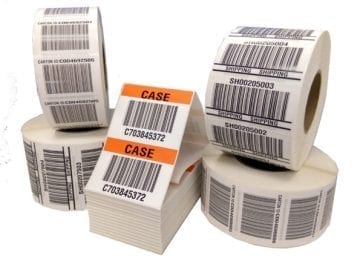 Preprinted LPN Labels (License Plate Number Labels) are used to track a variety of handling units such as pallets, cases, and containers in your warehouse. These labels are also called Serialized or Sequential Labels.
Pacific Barcode produces LPNs at lightning speed and can keep track of your orders, so reorders become very simple.
Because these are such a mission-critical item for your warehouse facility, Pacific Barcode can work with you to establish delivery schedules so you will always have LPN Labels on hand, and we can provide a free database management service ensuring that numbers are never duplicated.
Let Pacific Barcode Label Printing Solutions be your supplier for your LPN labels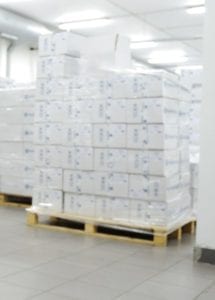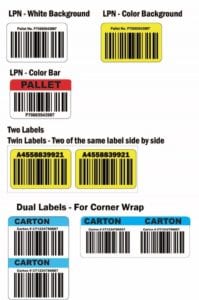 Need a price quote - click this link
Each Pallet, Carton or Case is labeled with a unique LPN label the minute it arrives in your warehouse. The information about that handling unit is entered into the Warehouse Management or Inventory Management System so that all of the details can be retrieved by scanning the barcode on the LPN label.
Our Preprinted LPNs are delivered either on rolls or fan-folded with consecutive barcodes printed on them along with the human-readable numbers. They can be provided in a variety of standard or custom sizes. Also, the LPNs can be a plain white background or preprinted with background colors or color bars for easy identification.
Typical sizes range from 2" x 1" up to 6"x 8" depending on the size of the pallet, carton or case and can have a single barcode for flat labels or two barcodes side-by-side for a corner-wrap label allowing for ease of access. LPN Labels are an essential part of your internal logistics to manage or locate where your pallets or cases are found. Call us or fill out the handy Quote Request form on the right-hand side of this page to get started.
No products were found matching your selection.