Pacific Barcode now offers automated order and label printing.
Watch the video below to see how this works. Place your order online and get:
Faster Turnaround 
Lower prices 
Reduced minimum order fees.
After watching this short video click on the link below the video to enter site.
New Order Forms are below. Please discard any old order forms and use these. Thank you.
You can either order online or you can download the Excel Spreadsheet Forms. These forms will provide Pacific Barcode with complete and accurate data and leaves less room for error.
Download an Excel Spreadsheet that can be filled in and emailed back to sales@pacificbarcode-staging.cnvngsb1-liquidwebsites.com
Fill out the on-line form on the website. (Labels and Tags only)
All orders are processed within 2-3 business days. (Monday – Friday).*
If you have any questions, please give the friendly and professional customer service team at Pacific Barcode at call at 1-800-508-2535 or email sales@pacificbarcode.com

Supply Vendor Carton Label Order Form
---
Firearm Label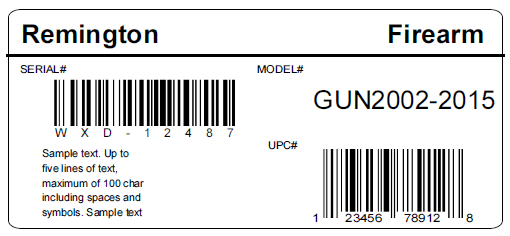 Carton Labels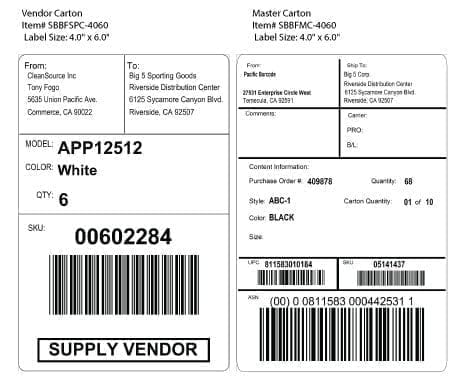 *$28.50 minimum order
Day zero begins when we have all components of your order in-house by noon.
---