Cover-Up Labels
Click for Info or Pricing

Regular Label material, when placed over existing printed labels is not opaque enough to cover over existing label printing.
Pacific Barcode's High Grade Metalized Cover-Up Labels are 100% Opaque.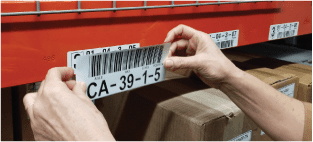 Easy to apply, these labels are available as printed or blank labels on rolls in a variety of sizes.
Call your Pacific Barcode Warehouse Specialist for additional details and pricing.