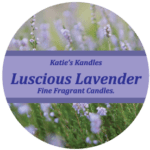 According to Entreprenuer.com, "The popularity of specialty candles has really taken off in the past decade as more and more people are starting to enjoy the relaxing effect that burning scented candles can have. This popularity and consumer demand for specialty candles create a tremendous business opportunity for the innovative entrepreneur to start a business that manufactures and sells candles."
Since start-up can be inexpensive, and there is very little barrier to entry, it's very important that you have a competitive edge in the marketplace.
One way to have a competitive edge is by making your labels stand out…and, bringing your label printing in-house where you can produce your own labels 'on-demand'.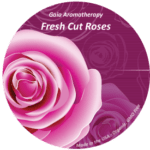 Whether you need labels for a box, a cello-wrap, or the bottom of the candle, you can print all of these, as you need them, and when you need them. Selling to gift shops or spas? Customizing your candles for each of your customers? Bringing your printing in-house gives you the perfect opportunity to print in run lengths as low as 1 label or thousands of labels a day (or more).
Everything you need to set-up your own Candle Label Printing Department in your own facility.