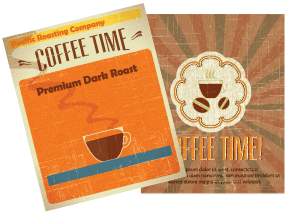 Fresh Coffee? Fresh Labels!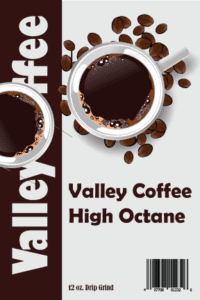 Whether you package your coffee for wholesale or retail distribution or you package and ship your beans "on demand" Pacific Barcode has a number of solutions for you.
According to the Institute for Color Research, their study revealed that people make a subconscious judgment about an environment or product within 90 seconds of initial viewing and between 62% and 90% of that assessment is based on color alone.
You've spent time and money developing a great product, designing your artwork and the printing of your labels should be top-notch. Pacific Barcode has a two Coffee Label Printing Solutions for you.
We do it for you…no capital expense and we print your labels for you…as you need them…when you need them!
You have complete creative control!
Coffee Label Printers, Labels, Ink, Software, and Support…you'll be printing your labels in minutes!
Whatever your budget, whatever your production requirements, Pacific Barcode has the solution and the expertise to make your label printing easy and affordable.