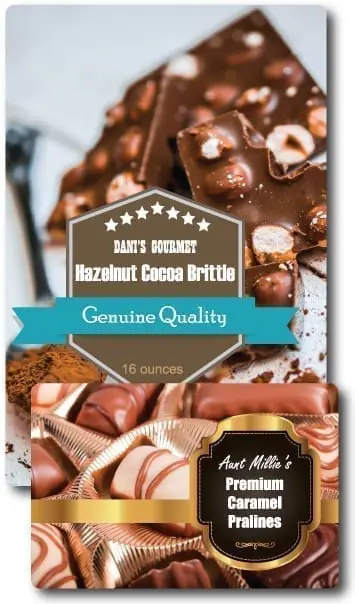 Images so amazing you can almost taste them.
Make your labels as visually spectacular as your candy, confections, and snack products.
You've spent time and money developing a great product, designing your artwork and the printing of your labels should be top-notch.
One of the old ways of managing label printing was to print shells and later overprint variable data using a thermal printer. This gives a certain amount of flexibility, however, the downside quickly outweighs the positives: difficulty to make changes, storage costs,
and waste.
A second way to print labels has been to fully pre-print labels in large quantities and store the materials in a label room or area.
With both methods, the more SKUs a company has, the more space is required. Suddenly, you are paying hundreds and hundreds of dollars every month in wasted real estate taking up room that could be better used. This strategy works until a change is introduced. With today's rapidly changing marketplace, A/B testing increased customer engagement through image or logo changes and updated descriptions or necessity for variable data on the label, suddenly the old label printing model is thrown out the window.
Bringing your label printing in-house allows you to both print your product labels and expand your private label opportunities too.